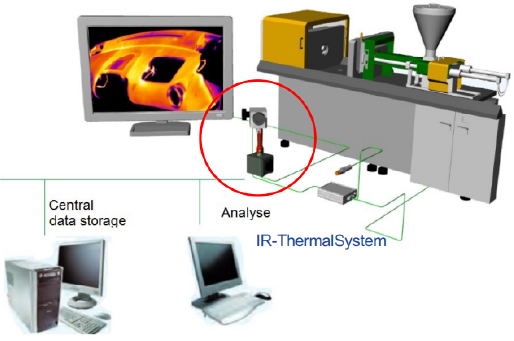 The single-seat solution directly next to the machine or the integration of one or more
cameras to the company network and central storage of data.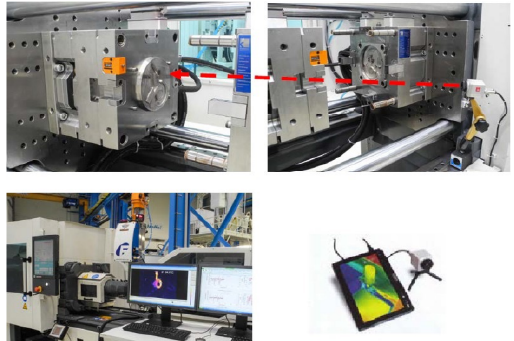 Test of local heating on the part using ceramic elements.
Influence of a thin wall section of the part.
Set up of the camera with a direct view inside the open mold.
Recording of the temperature using a PC next to the injection molding
machine. Analyze of the results on a tablet using IRWeb module.


• Able to identify both parts and molds' temperature
• Determine the reaction time of the mold to changes
• Identify injection molding problems: sink marks, burn
marks, flashing, unfilled parts, etc.
• Identify residual material within the mold
• Identify blocked cooling channel
Heat and cool process (variothermal)

•  Blocked filter in the cooling system / Pressure variations in
the cooling lines
• Draft through ceiling ventilation
• Draft during ceiling ventilation test for demonstration
Office
Minnotec Thailand Co.,Ltd.
46/7 Moo 12 BDI Soi Bangplee-Kingkeaw Rd., Bangplee Yai, Bangplee, Samutprekarn Province, Thailand 10540
Email
info.th@minnotec.com
ACMT Thailand
ACMT Global