For a greener future and a smarter production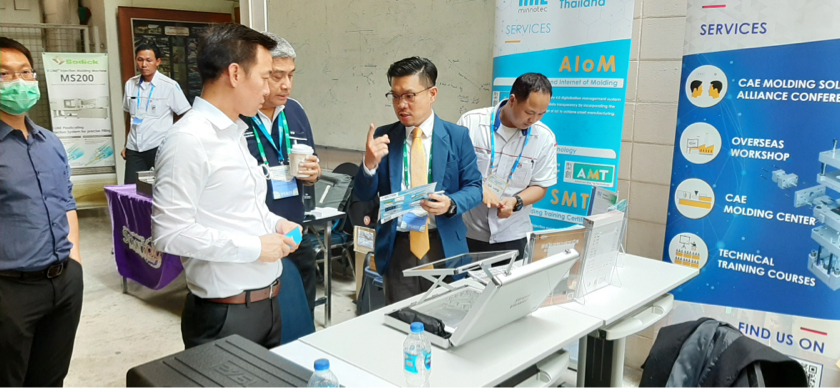 Our mission is to be the leading plastic injection molding advisory center in Thailand to change the mold and molding industry, forever. 
Minnotec is an all-rounded, plastic injection consulting company. Led by a group of experienced, professional, and talented individuals, our team combines research and industry experience in injection molding to solve production pain points. Our upstream solution helps eliminate secondary processing and improve production efficiency for manufacturers. We aim to calibrate overall industry organization and provide knowledge and tools for Smart Manufacturing in Thailand.
International Invention Awards
President of

Minnotec

Thailand
Dr. Angus Chang was initially invited by the Thai government to help local companies develop new plastic injection molding technology for 3 years. He has a Ph.D. degree in Mechanical Engineering and a title of Assistant Professor. Before coming to Thailand, he has been a technology transfer consultant for several companies overseas including in Scotland, Spain, United States, Norway, and Taiwan. Dr. Angus Chang owns over 20 patents in the field of plastic injection molding and has received Taiwan's Silver Award for National Invention Award in 2012 on the topic of Mold heating/Cooling Structure. With his rich experience in research and consultation, he has the ability to troubleshoot common part defect problems and improve design to increase production productivity and yield rate. 
At Minnotec, there is a team of experts with strong connections from Taiwan & Thailand.
In Taiwan, we work closely with research centers, universities, and government development centers (i.e ITRI, IDB).
In Thailand, we work closely with government development centers like Thailand Science Park National Metal and Materials Technology Center (MTEC), and the National Science and Technology Development Agency (NSTDA). We also have connections with Industry organizations and universities such as the Thai-German Institute, the Thai Machinery Association, the Thai Tool and Die Industry Association, King Mongkut's University of Technology North Bangkok and many more.
Minnotec is a consultancy firm focusing on providing solutions and knowledge in the field of Mold and Molding/Plastic injection, Smart Factory, and Smart Manufacturing.
Our team has a long history in the field of Molding and Plastic Injection with strong research and practice experiences. Notable experts include founders of Moldex3D, founder of Chung Yuan Christian University's Smart Manufacturing R&D Center, and our very own MD of Minnotec Thailand: Dr. Angus Chang: