Internet of Molding 
(IoM)
Wireless local area network design, painless deployment within 40 minutes
Support factory data networking, multi-factory information series
highly integrated IoT devices, automatic maintenance, and operation of machine networking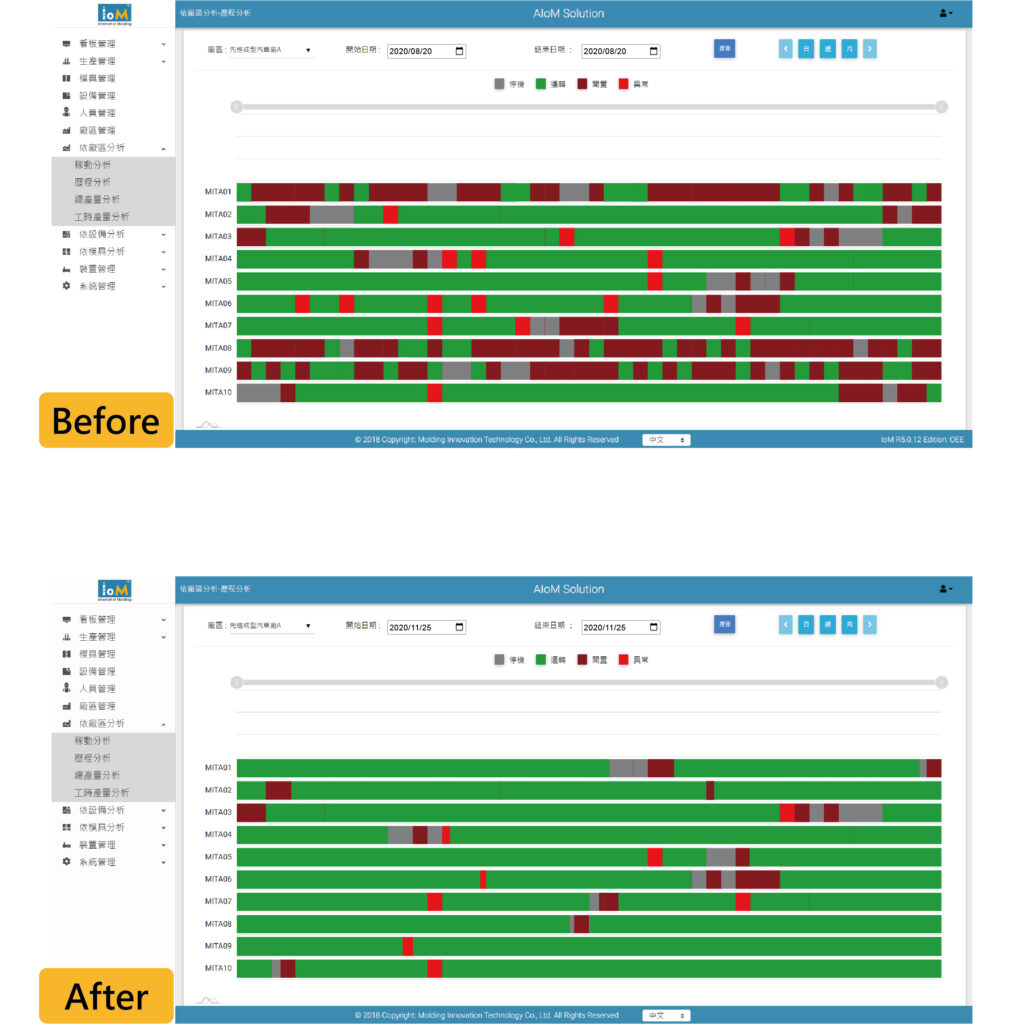 Increase in utilization rate (A)
– Real-time display of production progress
– Active notification of abnormal idle

Equipment efficiency (P) improved
– Automatically record cycle time
– Active notification of low efficiency

Product yield (Q) optimization
– Real-time record abnormal work report
– Proactively report the low yield rate



Bad defect records to identify potential problems
– Count the causes and quantities of bad defects, find out potential problems, and count the number of final deliverables.
– Register the reason and quantity of good products/defective products/defects, master the quality inspection/warehousing 
– Customize defect reasons to meet the actual needs of the factory. Process for graded quality inspection/warehousing 
– Support web page/APP, unlimited space and equipment
Standard API interface, serially connected to MES/ERP
The system adopts a standard API interface, which can be connected to MES/ERP and other systems in series, which meets the needs of factory operation management and fully realizes the digital factory.
– Provide RESTful API interface for remote access
– Adopt TCP/IP network architecture, with API service, activate remote backup
Case Studies
A number of IoM intelligent injection machine networking case sharing, sharing with you the successful road to digital transformation.
Office
Minnotec Thailand Co.,Ltd.
46/7 Moo 12 BDI Soi Bangplee-Kingkeaw Rd., Bangplee Yai, Bangplee, Samutprekarn Province, Thailand 10540
Email
info.th@minnotec.com
ACMT Thailand
ACMT Global