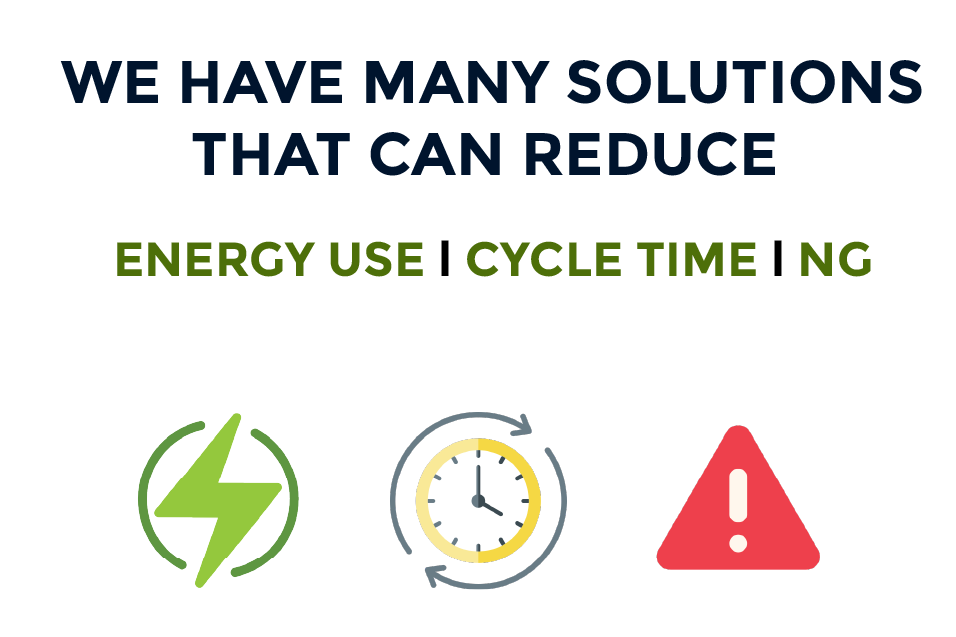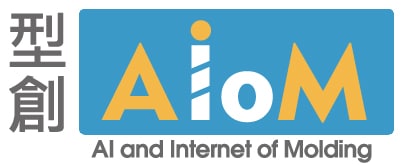 AI and Internet of Molding
An industry 4.0 digitalization management system for data transparency by incorporating the concept of IoT to achieve smart manufacturing.
AIoM Features
With the advancement of IoT, our company's vision is to bring this concept to the industry of Manufacturing; specifically in the field of Mold and Molding. We provide consulting services to help digitalize data from injection machines and use that information to analyze factory and production status such as Utilization Rate, Availability, Downtime, Cycle time, Yield Rate etc. The goal is to help improve production efficiency and reduce material waste in real-time to advance towards Industry 4.0 using the fastest route.
AIoM Benefits
No Brand Limitation: Able to connect and caught signals from 95% of all global injection machine brands (with the exception of machines that are antique or without signals that can be captured).
Low MES Investment Cost: Manufacturing Execution System (MES) is a highly sought system to connect devices on the shop floor to monitor and control the data exchanged between the devices
Customer First: Our RD team is heavily invested in our client's feedback because we understand the complexity and the unpredictability factors in the field of injection molding




Dashboard
All-at-once glance of the factory production process with details on cycle time and manufacturing production progress

Data Analysis
Machine Utilization Rate, Production Rate (Total, Hourly, Stability), NG/Goods Rate

Production Efficiency
Using Cycle time to determine potential scrap rate, machine/mold/cooling channel maintenance time, and expected order completion date

OEE
Overall Equipment Effectiveness for measuring manufacturing productivity using all the collected data (Availability, Quality, and Performance)

Daily Report
For top-level managers to receive real-time production status without relying on manual reporting.

Advanced Molding Technology
An incorporation of the use of advanced molding technologies for plastic part manufacturing that are greener, higher quality and higher efficiency.
AMT Features
Our solutions target different process of mold and molding for plastic injection. We have carefully selected solution partners from all over the world such as Europe, America, Japan etc. that can offer the most suitable package to the manufacturing industry. Some solutions include 3D metal printing, EBM mold surface treatment, and other advance technology that can target any problems in mold and molding. Our team can provide expertise on LSR, MuCell, MIM and much more to really help customers solve problems on their product. Our aim is to help our customers create cutting-edge products that can continuously respond to the latest trend and technology.  

Mold Cleaning Channel
Any equipment that has a cooling channel will need proper maintenance in order to maintain the equipment's efficiency and lifetime. But the maintenance of equipment is often overlooked and can form rust and scale inside the cooling channel over time. Our solution focuses on using eco-friendly technology to peel off the scale and rust attached to the wall. It can quickly clean the pipes and return the efficiency of the equipment to full capacity in a very short amount of time.
 Our Product can:
Thoroughly clean any cooling channels without the need of using any chemical substance
Monitor and capture flow rate and oil temperature improvements for before and after directly on the machine
Be of use in many different areas including mold, injection machine, diecasting etc. 





Flow Balance Optimization
Plastic parts that are multi-cavity often have a high defect rate and low yield rate if the mold isn't designed well. Without a balanced flow, a lot of plastic parts will become waste and thrown away as it unbalanced flow will cause the dimension of the same plastic parts to be different. Minnotec Thailand has a solution to not only improve flow balance but also increase the number of cavities without sacrificing the balance.
Our Product can:
predict the area of imbalance using simulation with our experienced team to reduce trial time.
Provide consultant to the cause of imbalance and new design solutions to reduce/eliminate the problem.
Demonstrate clear and quick return of investment by increasing yield rate to as close as 100%.





Stress Viewer
During the production, there may be residual stress left within the plastic part which will influence the precision requirement for dimension and assembling. The internal residual stress will accelerate the destruction of the plastic part making it easier to crack and break. Moreover, the residual stress could change the optical properties of photoelectric products and result in critical failure in secondary processing such as coating, plating process. 
Our Product can:
Observe plastic part directly and pinpoint stress area quickly
Highly portable – Light and easy to carry
Applicable to transparent parts and works on different plastic material





Cycle Time Optimization
In order to achieve a stable production, one of the key factors is to figure out the optimal cycle time dedicated for each product. The purpose of the optimal cycle time is so that we can eliminate unnecessary additional work time that leads to costs that could have been saved.
Our Product can:
Provide one of the key elements for the setup of Automation

Eliminate unnecessary additional work time that leads to extra labor costs.

Help find the best possible cycle time available for each molding parts





 Infrared Thermo System (IRTS)
Temperature plays the most important role in injection molding. Temperature is relative to parts quality and cycle. By monitoring the temperature of the plastic parts, we will be able to control the production stability and ensure the highest quality of the parts to prevent deformation and other causes for the defective products. Using the best infrared camera and software technology from Germany, Europe.
Our Product can:
Identify both the parts and the molds' temperature at a very short time interval to as low as 0.4 seconds
Identify injection molding problems such as sink marks, burn marks, flashing, unfilled parts etc. 
Exchange data through the cloud and full IoT (Industry 4.0) functionality is available.





Mold & Part Simulation 
To the manufacturing industry, molds are equivalent to the heart of a company. Without a good mold, various problems can occur during the injection molding process causing parts to have defects. Some of the common problems include warpage, short shot, air trap, shrinkage, weld line, burn mark and much more. Often times, companies look for quick fix solutions to "modify" the defective parts so it still be deem as acceptable to the customers. However, these would incur a huge cost cumulatively without ever eliminating the problem from the root cause. With the power of simulation, we can now predict these problems before making the mold to eliminate the problem using an upstream approach. This approach can help not only reduce trial time, material waste, labor cost, but also maintain stability and the quality of production.
Our Product can:
By feeding the software with enough information, the simulation accuracy to the actual product can be as high as 98%.  
Predict spots on the parts design that may be prone to cause defect or flow problems and reduce mold trial. 
Be applied and used in different kind of products such as automotives, electronics, medical, home appliances and many more. 





Office
Minnotec Thailand Co.,Ltd.
46/7 Moo 12 BDI Soi Bangplee-Kingkeaw Rd., Bangplee Yai, Bangplee, Samutprekarn Province, Thailand 10540
Email
info.th@minnotec.com
ACMT Thailand
ACMT Global